Past Events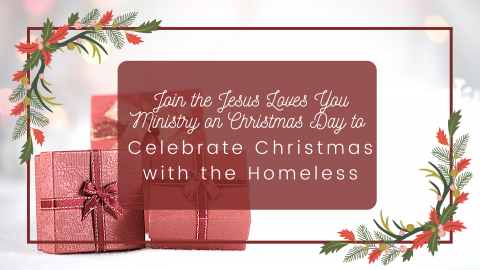 Celebrate Christmas with the Homeless
Join us in giving some Christmas cheer to those less fortunate than us this Christmas! We will be passing out 125 gift bags as well as breakfast burritos and hot chocolate on Christmas morning.
This announcement was made on Sabbath and one family has already brought us 12 gift bags loaded with thoughtful gifts, and a couple of families have given monetary contributions. We would love for you to join us in whatever way:
Gather items and build your own gift bag, not too big please, a size up from a lunch sack as we want to have enough space for them in our carts. Suggested items: warm socks, gloves, hat, baby wipes, hand warmers, lip balm, cookies, toiletries, gift card.
Christmas cards: write a message of encouragement to be placed in each bag.
Make breakfast burritos.
Help us deliver breakfast and gifts on Christmas morning.
Please contact us to let us know how you would like to be involved or if you are making a gift bag or more. We will need for you to drop off the gift bags at the church annex by December 22, the Tuesday before Christmas.
Outreach on the 25th begins at 11:00 a.m. and ends at 12:30 p.m.
Contact Pastor Mike or Mrs. Brenda with questions.
Mike - 719-229-8727
Brenda - 719-229-1553