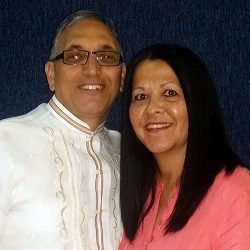 Mike Maldonado
Pastor
Pastor Mike Maldonado has been in pastoral ministry since 1987, after graduating from Walla Walla College in College Place, Washington. Pastor Mike graduated from Andrews University Seminary in 1991 where he received a Master of Divinity degree. He has pastored in Havre and Billings, Montana; Flagstaff, Arizona; Monroe, Washington; and since 2007, in Colorado Springs, Colorado. Pastor Mike served three years in the United States Army prior to full time ministry. He has been married to his college sweetheart, Brenda, since 1987.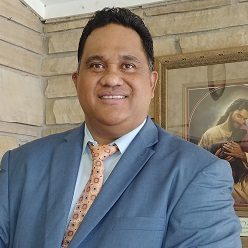 Elder Jones Tu'ufuli                                                                                                                                                            Assistant for Pastoral Care     
Jones Tu'ufuli is an ordained elder of the church. He and his wife, Sia, and daughter Maria,  recently moved to Colorado Springs from Southeastern California Conference of Seventh-day Adventist, where he served under the Samoan churches since 1997. He was baptized with his wife Sia and their six children. While serving faithfully with various departments and with numerous leadership positions in the church, Jones felt God was calling him to full-time ministry for the purpose of saving souls. Currently, Jones is serving under the leadership of Pastor Mike, being mentored in all aspects of ministry. Jones currently serves as Pastoral Assistant for Pastoral Care and is receiving training to serve as a Lay Pastor in the Rocky Mountain Conference. Jones' passion is to serve Christ through His church and the beautiful Community of Colorado Springs. Jones' ultimate goal is to attend Andrews University Theological Seminary to prepare for full-time ministry.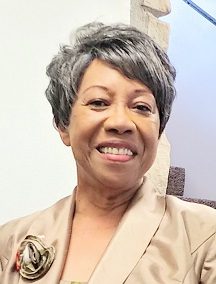 Marcia B. Armstead
Assistant for Pastoral Care Emeritus
Marcia is an ordained elder of the church and was a volunteer Chaplain at Memorial Hospital, Colorado Springs, Colorado (2000-2007). She is the author of two books: The Complete Wo/Man: an index to the heart, and Fragrance of God's Love. Elder Armstead is a motivational speaker and a former radio and television host of Fragrance of God's Love media broadcast. She has a B.S. degree in Organizational Management in Christian Leadership from Colorado Christian University. Marcia has been a volunteer at Central SDA Church since 2009, and became a staff member in February 2015. She is presently in retirement status volunteering as an Elder and consultant.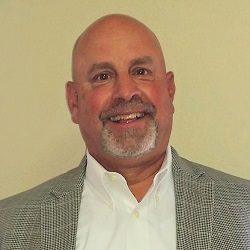 Alan Brass
Head Elder
Alan has been in Colorado Springs since January of 1987. During that time, he has served in many capacities at Central Church. His wife is Dianne and they have two married children, Garrett Brass and Whitney Bowyer. He loves Colorado Springs and Central SDA Church, in particular, holds a special place in his heart. When not involved with church activities, Alan works in concrete construction.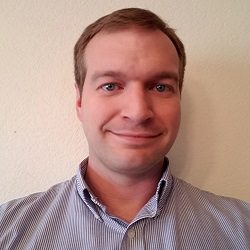 Adam Holstun
Treasurer
Adam has been attending Central SDA Church since before he can remember. In serving as the church treasurer, Adam's goal is to provide good stewardship of the church's funds to serve both God and the church's members, as well as the community.  Adam has a B.S. in accounting and has worked in financial and regulatory consulting for the past 13 years. He has a wife and two young children.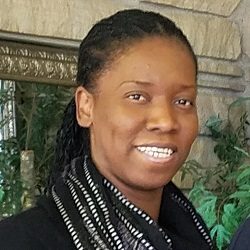 Ola Trotter
Children's Ministry Leader and Secretary/Clerk
Ola has been a Seventh-day Adventist all her life and has served in many departments of the church. She has served in the children's department for over 20 years. She loves children and believes they are a gift from God. Besides serving God, Ola also enjoys cooking, singing, and signing.
View this website in another language: