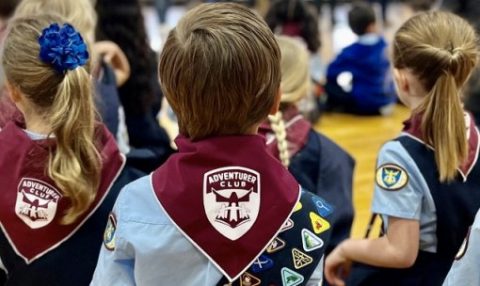 Upcoming Events
 Investiture Service
The Adventurer Club (ages 4-9) and the Pathfinder Club (ages 10 and up) will be having an Investiture Ceremony on Sabbath, June 3rd, at 2:00 p.m. in the Church Sanctuary. Club members will receive patches that represent earned awards during the year. Please come out and support our kids' clubs!
Contact Information: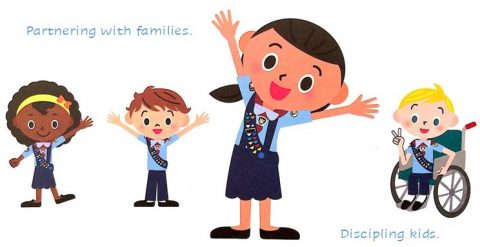 Pikes Peak Discovery and Adventurer Club 
  1305 N. Union Blvd 
                                                              Colorado Springs 80909                       
                                                   Ruth Lagos, Adventurer Director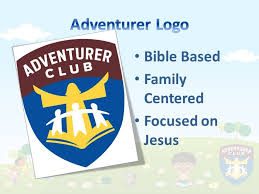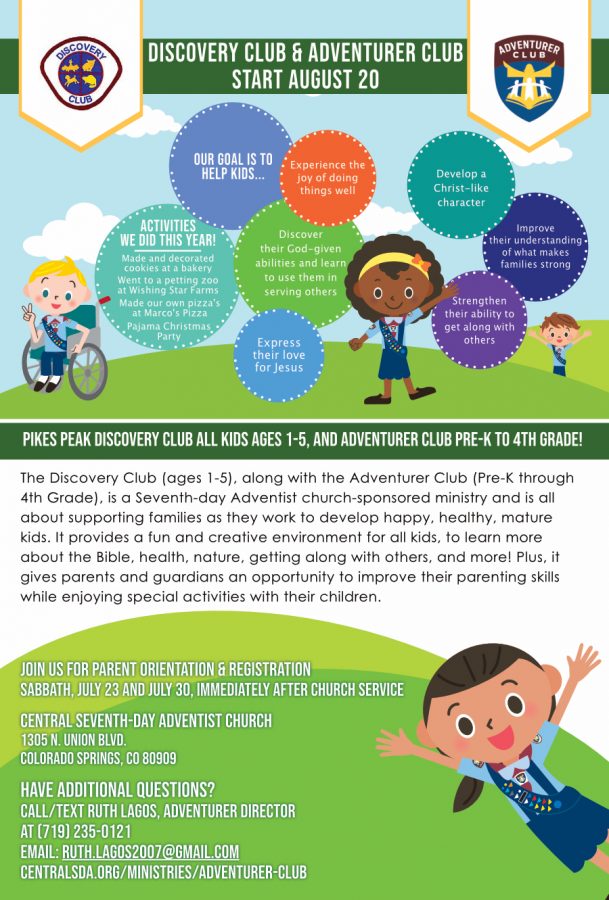 What is Adventurers?
The Discovery Club and Adventurer Club is a Seventh-day Adventist church-sponsored ministry and is all about supporting families as they work to develop happy, healthy, mature kids.  It provides a fun and creative environment for all kids (ages 1—9) to learn more about the Bible, health, nature, getting along with others, and more!  Plus, it gives parents & guardians an opportunity to improve their parenting skills while enjoying special activities with their children.
The Discovery Club is open to all kids, ages 1-5, along with the Adventurer Club open to all kids' Pre-K through 4th Grade. We believe the family circle is precious in God's eyes and has measureless impact.  The Adventurer Club is a way for our church to partner with families in helping kids:                                                                                                                                                                     
· Develop a Christ-like character
· Experience the joy of doing things well                                                                 
. Express their love for Jesus
· Strengthen their ability to get along with others
· Discover their God-given abilities and learn to use them in serving others
· Improve their understanding of what makes families strong          
Click the link below to hear what the kids enjoy about our club!
https://www.screencast.com/t/FOByijcnBzb8
                        What to Expect
The Pikes Peak Discovery and Adventurer Clubs meet twice a month (generally the 1st and 3rd Sabbath), September through May from 1:30 – 3:00 p.m. Children are expected to wear uniforms (Field uniform) to meetings. Each meeting starts off with the recitation of the Adventurer Law, Adventurer Pledge and a devotional. Then the kids head off to their classes. Classes are exciting, interactive ways for children to explore faith, nature, science and much more. Hands on approaches to learning make classes great ways to reinforce lessons kids are learning. Lessons correspond with specific awards. At the end of the Discovery Club and Adventurer Club year, your child will receive patches representing earned awards during the year.
Each class has volunteer leaders, but parents are encouraged to participate along with their kids. All volunteers have passed a background check.
                                                    Events
In addition to classes twice a month, you will have the option of earning additional awards at other times of the year.  We also participate in a service project and/or a fun club outing once a month.  There is also a camp-in, Adventurer Fun Day, and an Induction (opening) and Investiture (graduation) ceremony.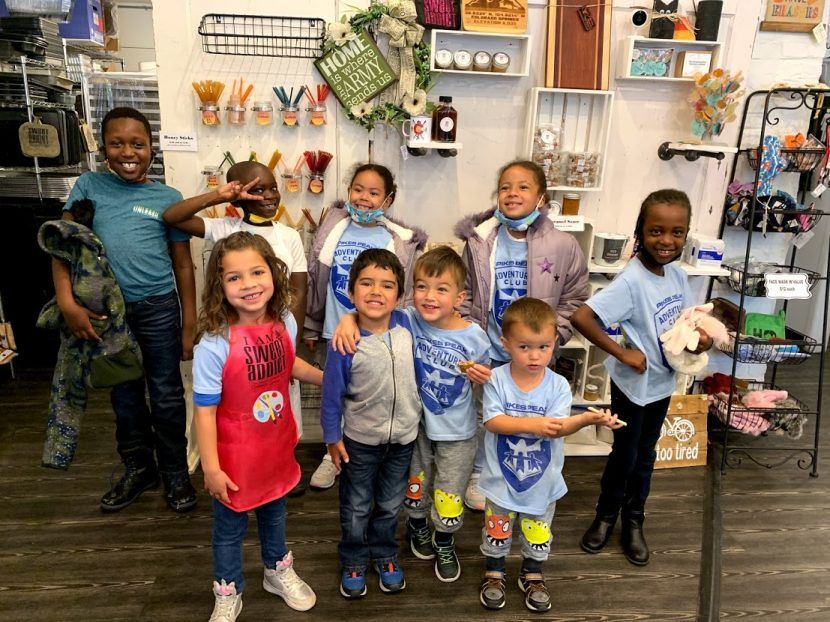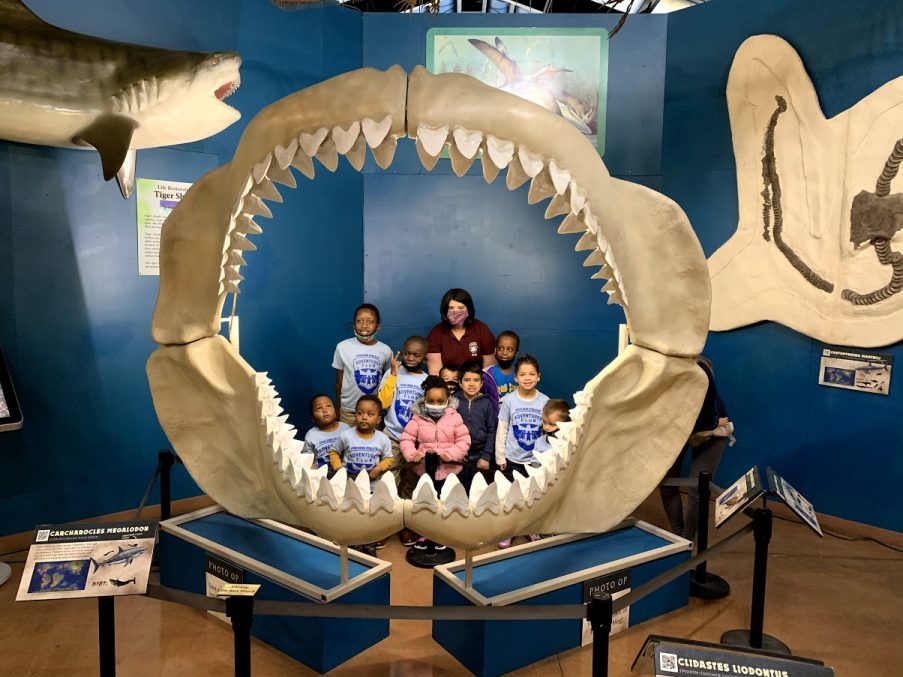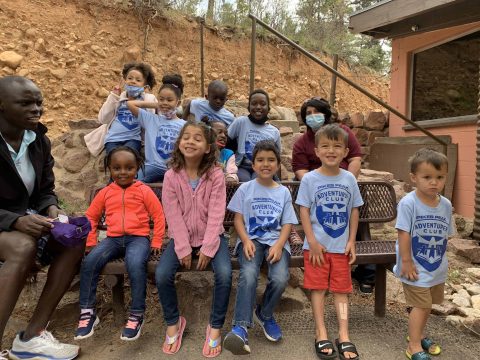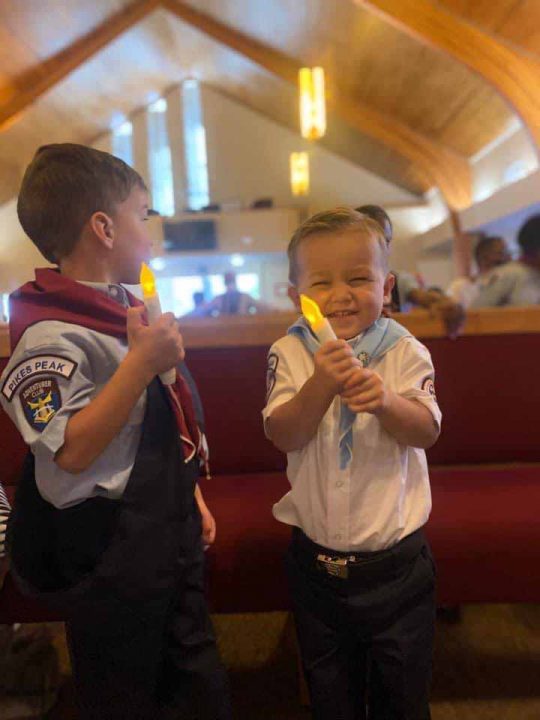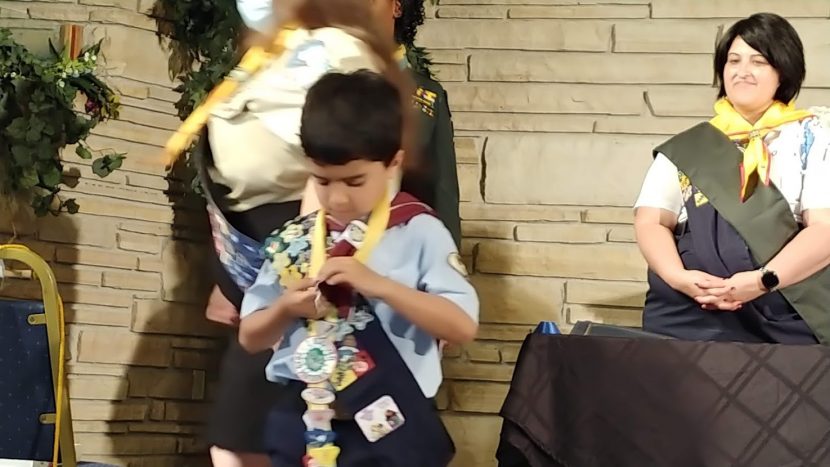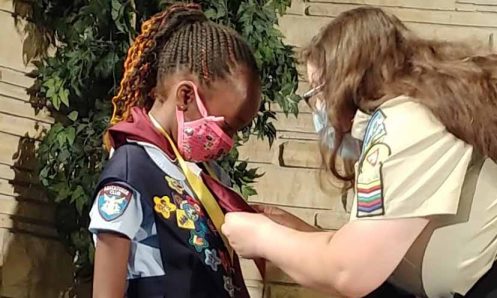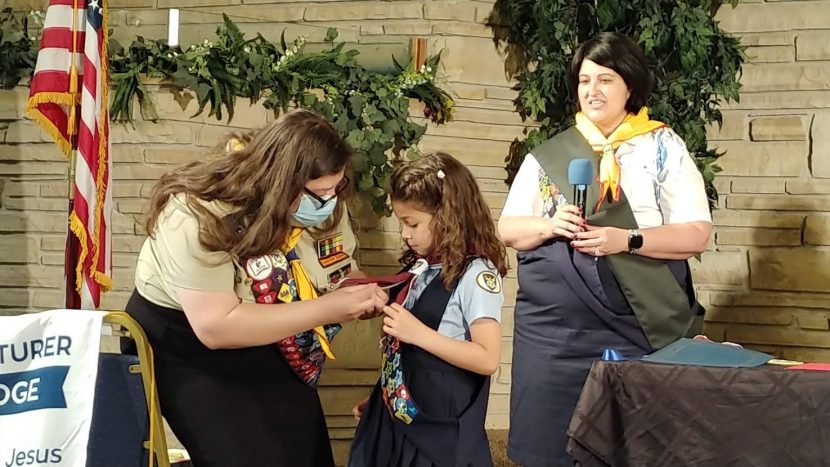 Classes: 
Discovery Club
Baby Bird: Ages 1-2
Little Lamb: Age 3
Curious Cub: Age 4
Eager Beaver: Age 5
Adventurer Club
Little Lamb: Pre-K
Eager Beaver: Kindergarten
Busy Bee: 1st Grade
Sunbeam: 2nd Grade
Builder: 3rd Grade
Helping Hand: 4th Grade
 More information about the worldwide Adventurer Club ministry  is found at

 HOW TO JOIN?
STEP 1:  COMPLETE 4 FORMS
Please pick up the following forms from the church office or see the Adventurer Director on Sabbaths.
  1. Member application
  2. Parent Volunteer form
  3.  Medical consent form 
  4.  Photo release form
Then return your completed forms by handing them in  or  by mailing them to 1305 N. Union Blvd, Colorado Springs, CO 80909.
STEP 2:  SUBMIT REGISTRATION & T-SHIRT FEES
The Discovery Club and Adventurer Club is a fee-based, fully integrated educational program, to assist you in the spiritual development of your child.  
Payment Options: Checks, Cash, or online payments 
By mail: Send check payment to Central SDA Church, 1305 N. Union Blvd, Colorado Springs, CO 80909. Checks can be made payable to Central SDA Church with "Adventurer Registration" in the memo line.

Online: Click here to take you to online giving  AdventistGiving.  and follow step > local Church Offering >Category:  Adventurer club
STEP 3: COMPLETE STERLING VOLUTEERS COURSE & BACKGROUND CHECK
Parent/Guardian involvement is a unique component to the Discovery and Adventurer Clubs that generate a meaningful experience for the entire family. Because safety is of utmost importance, we are required to make sure every adult present at Discovery Club and Adventurer Club meetings and activities has been screened through Sterling Volunteers. 
                          WHAT TO WEAR?
The uniform makes the Discovery Club and Adventurer Club real to its members.  The uniform becomes an emblem of a standard, builds loyalty to the club, and brings members into a sense of community.  The uniform should always be neat, clean, and worn with pride.
Two styles of uniform will be used at various times:
Club t-shirts (field uniform) will be used most of the time for club meetings, field trips, and other club activities.

A full dress uniform (Class A uniform) will be worn for special occasions and designated service projects. (Please note: some portions of the full dress uniform are not included in the registration fee.)                
View this website in another language: