Springs Adventist Academy Constituency Meeting
Connie Coates is inviting you to a scheduled Zoom meeting.

Topic: SAA Constituency Meeting
Time: May 27, 2020 06:00 PM Mountain Time (US and Canada)

Join Zoom Meeting
https://us04web.zoom.us/j/8190695881?pwd=S2lkWlhtY0FaYzFWcVBaQ2lYMVJZZz09

Meeting ID: 819 069 5881
Password: 3jvX9S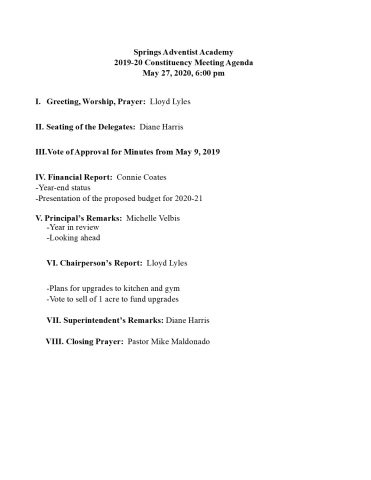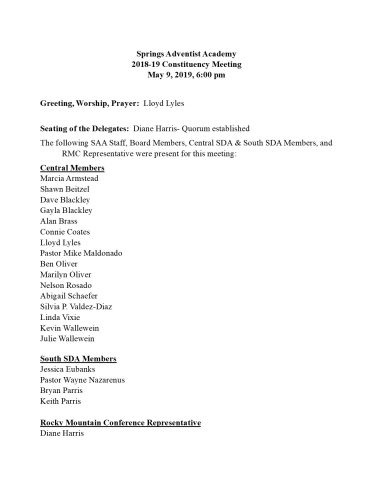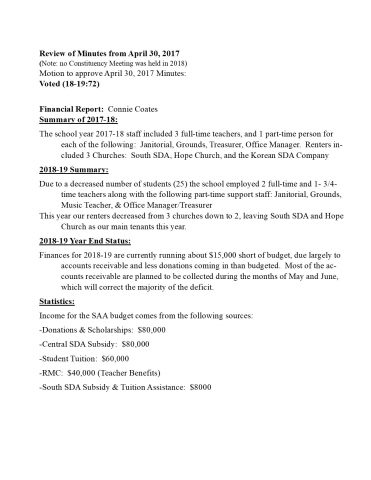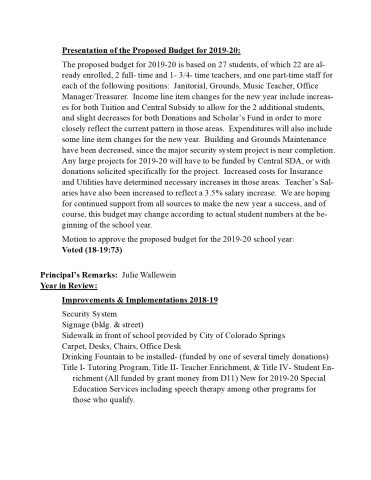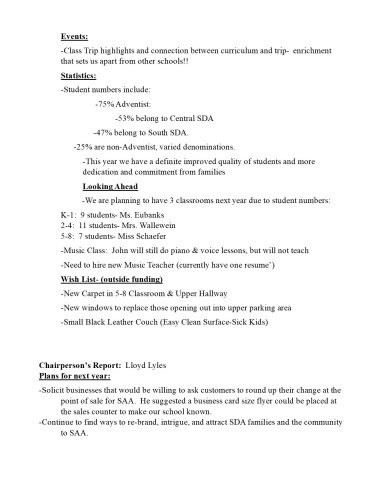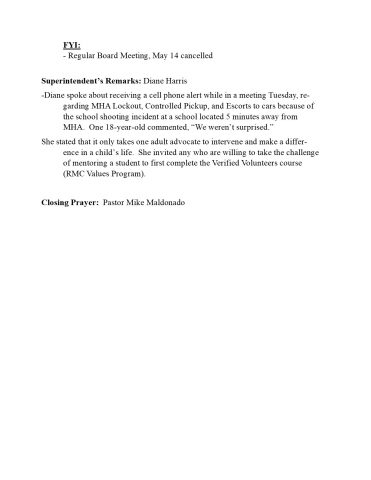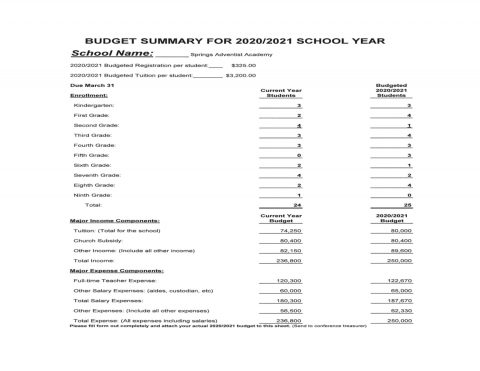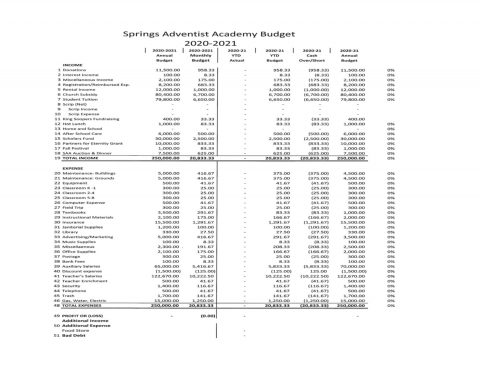 Springs Adventist Academy Journey to Excellence!
Transforming Adventist Education for 21st Century Learners through Critical, Creative Thinking, Collaboration, and Communication.
Parents, allow us to take your child on a Journey to Excellence spiritually, academically, and socially at Springs Adventist Academy. SAA is a fully credited K-8 Christian school with teachers who are credentialed and licensed. Our professional staff is dedicated to helping your child succeed academically, spiritually and socially. The student to teacher ratio makes it possible for each child to receive one-on-one help tailored to meet the needs of each child.
You are invited to drop by the school anytime for a tour or set up a time when you can talk to one of the teachers. Students are accepted throughout the school year. Registration for the 2018/19 school year is now open! Don't delay. Come in and discover for yourself how your child can begin his/her Journey to Excellence in Christian education.
 
For more information, visit our website at www.saak8.org or contact Connie Coates at 719-597-0155 or info@saak8.org.

Springs Adventist Academy Awesome Fundraising Opportunity
Help support our school every time you shop for the things you normally buy!!
The SCRIP program is a gift card rebate program with hundreds of participating vendors. Simply register on-line at www.shopwith scrip.com to order gift cards to make purchases just like cash. Use enrollment code: CAF1DA1C38L79 to join SAA's existing program. An instant rebate will be given directly to the school with each purchase and there are no charges or expiration dates to worry about!
King Soopers has their own rebate gift card program, and those cards are now available to purchase through the school as well. They work just like cash, are reloadable, and the school gets the 5% rebate.  You still accumulate fuel rewards every time you make a purchase using your gift card, and there are no charges or expiration dates! Please call Connie Coates at Springs Adventist Academy to order cards or with any questions about either program: 719-597-0155.
View this website in another language: